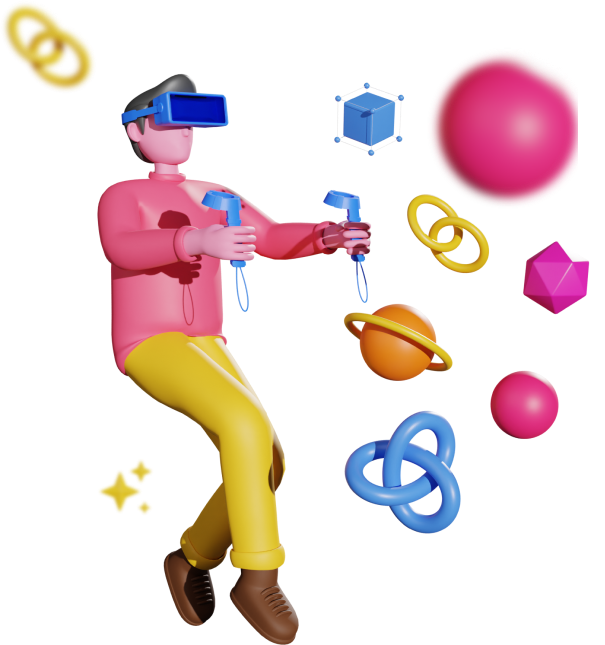 Metaverse to reshape 3D animation & Modelling
Virtual Reality has transformed the animation industry in the recent years. 3D animation and modeling have taken on a new significance with metaverse, allowing creators to craft realistic virtual environments that can be used for a wide range of purposes. From gaming to product design, the applications for 3D modeling and animation in the Metaverse are vast and varied.
The integration of Metaverse technology and 3D animation and modeling offers boundless possibilities in the creation of highly detailed and interactive virtual spaces. The gaming industry, in particular, stands to benefit greatly from this combination, as it provides the means to build immersive experiences that captivate players. With the help of 3D modeling and animation, game developers can construct intricate and lifelike worlds complete with dynamic lighting and physics, giving players the opportunity to step into entirely new realms. This level of realism and engagement is unparalleled when compared to traditional 2D graphics.
In addition to gaming, the combination of Metaverse and 3D animation and modeling has practical applications in product design and visualization. Designers can create intricate 3D models of products, allowing them to visualize how they will appear and operate in the real world. By using a 3D environment to visualize these products, designers can identify any design flaws before production begins, saving both time and money.
The Metaverse not only offers an immersive experience, but it also opens up new possibilities for global collaboration on an unprecedented scale. This is especially beneficial for industries like product design and architecture, where teams are often geographically dispersed. Utilizing 3D modeling and animation in the Metaverse, teams can now collaborate more effectively, exchanging designs and making real-time changes from anywhere in the world. The ability to work together seamlessly across borders and time zones has transformed the way industries approach collaboration and innovation.
The Metaverse is transforming the way we approach 3D animation and modeling, providing new avenues in this sector. With the ability to create realistic virtual environments that can be explored by users, 3D modeling and animation in the Metaverse is becoming an essential tool for designers, developers, and marketers alike. As the Metaverse continues to grow and evolve, it's clear that 3D animation and modeling will play an increasingly important role in shaping the digital experiences of the future.
Iluzia Lab is a pioneer company providing metaverse-based 3D animation and modelling solutions, which leave immense possibilities in the virtual world.