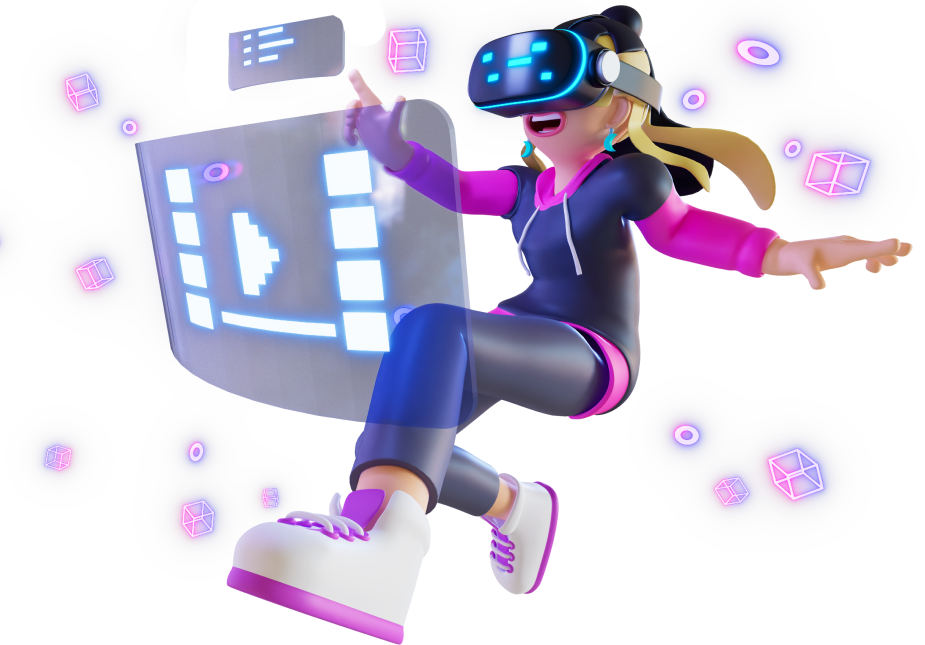 The Metaverse is shifting the way we involve in entertainment. With the evolving Virtual and Augmented Reality technologies, we can now plunge into virtual worlds and converse with characters and environments in ways that were once only possible in our imaginations. With VR and AR, we can embark on a virtual space and be carried to different worlds or have virtual objects that appear in our real-world surroundings, thus creating an elevated entertainment experience. As a pioneering company in the Metaverse, AR and VR solutions, you can bank on Iluzia Lab for the best Metaverse services.
Virtual Concerts, Movies, and Gaming
Metaverse technology also allows the creation of virtual concerts, movies, and gaming experiences that are really amazing. With virtual concerts, artists can perform on a virtual stage and reach a global audience, while the audience can experience the performance in their own comforts. Similarly, virtual movies provide an immersive experience where viewers can feel like they are part of the action and interact with the virtual environment. The gaming industry is also consuming advantages of the Metaverse, creating virtual game worlds that provide an unparalleled gaming experience for players.
The Benefits of Metaverse Entertainment
Metaverse technology is revolutionizing the entertainment industry, providing unprecedented opportunities for immersive experiences. The ability to converse with characters and situations opens up a whole new world of creative expression for artists and creators, who can now bring their visions to life in ways never before possible. From virtual concerts to immersive gaming experiences, Metaverse entertainment is changing the way we experience and interact with entertainment.