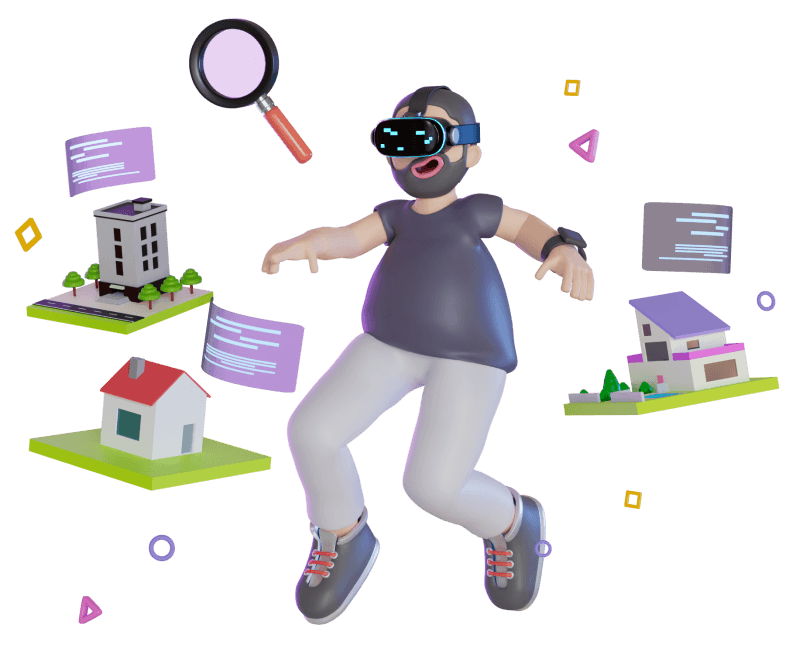 Will Metaverse transform the construction & Interior design industry?
One of the most exciting features of the Metaverse is its potential to transform the construction, real estate, and interior design industries. With Metaverse tools, architects and designers can create and manipulate 3D models of buildings and interiors in a virtual environment, offering the advantage of experimenting with different layouts, materials, and finishes in real-time.
The highlighting benefit of using the Metaverse in construction and interior design is the power to visualize and plan projects more smartly and efficiently. By using these tools, designers can identify potential issues or flaws in the design before construction begins, saving time and money in the process. Moreover, the Metaverse can provide a more realistic and immersive experience for clients and stakeholders, helping them to better understand and visualize the final product and arrive at a prudent decision. For instance, if an architect is designing a new building or interior, they can use Metaverse tools to create a virtual replica of the space. This virtual replica helps the architect to test different layouts, colors, and materials in real time. The architect can see how different design elements look together and experiment with different combinations until they find the perfect design. The client can then view the virtual replica of the space and provide feedback, ensuring that the final product meets their needs and preferences. The metaverse may also help clients to take decision on other aspects of interior like furniture layout, wall frames etc.
Enhancing communication through collaboration
Another supremacy metaverse has in the construction and interior design sector is the ability to collaborate more effectively. With Metaverse tools, architects, engineers, and designers can work together in real-time, regardless of their physical location. This can help to streamline the design process, improve communication, and avoid delays. Not only for architects and engineers, metaverse offers great opportunities for those who want to embrace innovation and technology. It is a space where there are enough possibilities, without any constraints.
In a collaborative project involving architects and designers, the Metaverse platform offers the ability to work together in real-time. By leveraging this technology, each team member can work on their designated part of the project simultaneously, while the entire team can visualize the changes and developments as they occur. This promotes efficiency and accuracy by allowing everyone involved to be in sync and have a better understanding of the project's progress. Additionally, this eliminates the need for back-and-forth communication, further reducing the possibility for errors and saving valuable time. Thus, metaverse can go a long way in creating a novel experience for people associated with the construction industry.
Enhancing the real estate buying experience
The Metaverse can also be used as a tool for marketing and sales wherein designers can create immersive virtual showrooms or walkthroughs that allow clients to experience a space before it is built. This can help to elicit excitement and interest in the project, as well as help clients to make more informed decisions about design choices.