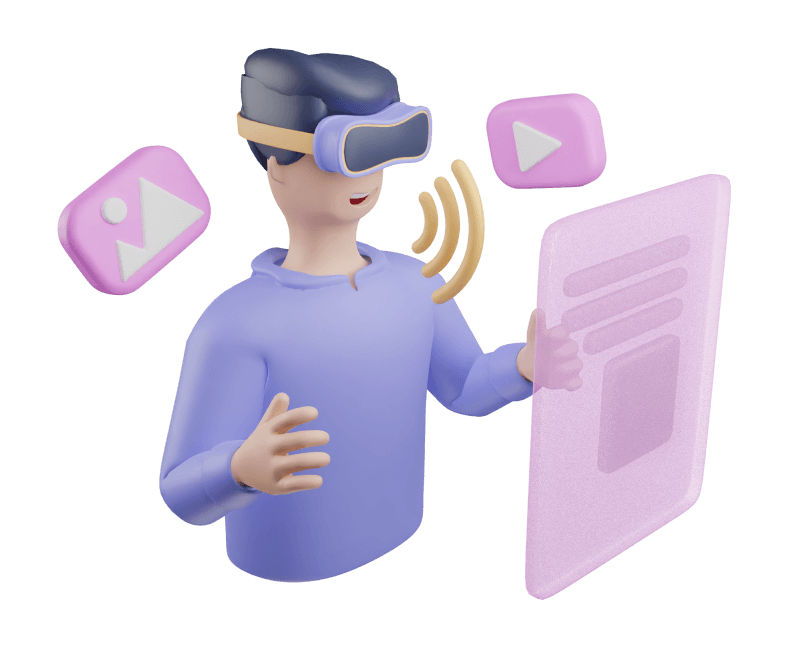 The Role of Metaverse and AR in Transforming Media Production
The Metaverse and Augmented Reality (AR) are powerful technologies that are changing the media production landscape. The Metaverse throws open a great opportunity for the media industry to create and manage digital content on a completely immersive platform. With its compatibility with various NFTs, it remains relevant and adaptable in the ever-evolving media and entertainment sector. Moreover, Metaverse and NFTs play a crucial role in enabling virtual asset ownership, a growing need of the media and entertainment industry.
Media companies are finding ways to cultivate innovative experiences for their viewers in Metaverse. As Metaverse technology provides a collaborative space for artists, producers, and directors to work together on a project from anywhere in the world, it will be of great help for companies to stay cost-effective. Virtual sets and computer-generated imagery (CGI) can be used to create immersive environments that take viewers to different locations or time periods. Besides providing a collaborative work environment, Iluzia Lab's Metaverse technology provides a flexible and cost-effective production process for you to stay afloat in the evolving metaverse world.
Augmented Reality (AR) for Media Production
AR technology enhances viewer engagement by adding virtual elements to a real-world scene. Iluzia Lab's AR development services enable the addition of virtual elements to a scene in realtime, reducing the need for costly post-production work. AR also reduces production costs by eliminating the need for physical props and sets. Additionally, AR provides a more immersive viewing experience for audiences by allowing them to interact with virtual elements in realtime.